A Côté, la Cantine: buckwheat pancakes, wheat pancakes and fondues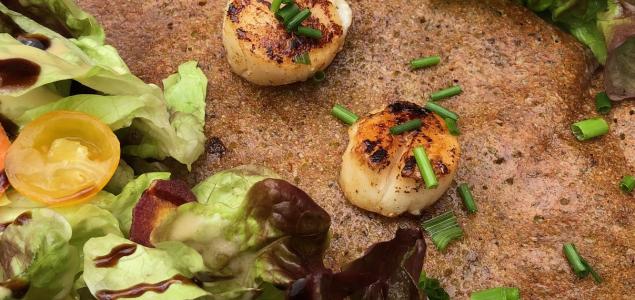 A Côté, la Cantine is the best place to taste succulent buckwheat pancakes and wheat pancakes or enjoy a good and generous Savoyard or Burgundy fondue with family or friends in the evening. Atmosphere guaranteed!
The place is picturesque because, not so long ago, a farrier would shoe oxen there thanks to the forge being installed in a 15th century chimney that is still visible (an old-style cooker now replaces the forge).
A Côté, la Cantine is also renowned for its pretty terrace on the banks of the Creuse.
Open for lunch and dinner from Tuesday to Saturday.
Menus and reservations on www.restaurantacote.fr